Wednesday May 22, 2013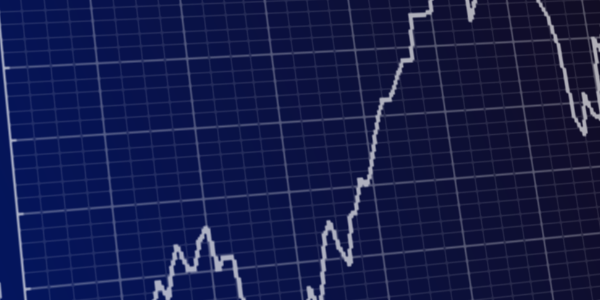 Kraft Foods' Earnings Fail to Please Investors' Palates
Kraft Foods, Inc. (KFT) reported its latest earnings report, reflecting a strong start to the new fiscal year.

For the quarter, the food maker reported net revenue of $13.1 billion, an increase of 4.1% from the same period last year. The company reported a profit of $813 million, or $0.46 per share. In the same period last year, the company had a profit of $799 million or $0.45 per share.

"Our brand-building investments continue to win over consumers around the world in these tough economic times, and that's fueling our strong business momentum," said Irene Rosenfeld, Kraft's Chairman and Chief Executive Officer. "We remain on track to create two industry-leading companies by the end of this year. As we execute this plan, I'm confident that we will again deliver top-tier results for our shareholders in 2012."

Kraft, maker of various food products, manufactures under brand names that include Kraft, Maxwell House, Nabisco, Oreo and Oscar Mayer.

Kraft Foods, Inc. (KFT) closed the week at $39.45 per share.


General Motors Earnings Stall in Latest Report

Automaker General Motors Co. (GM) posted disappointing first-quarter earnings this last week. American taxpayers still own more than 25% of GM's stock as part of the company's restructuring and bankruptcy several years ago.

GM earned $1 billion over the last three months. For the quarter, however, the company's earnings fell by $2.2 billion, or 69%, compared to a year ago. The automaker's revenue reached $37.76 billion for the quarter, representing an increase of 4.3%.

"The U.S. economic recovery, record demand for GM vehicles in China and the global growth of the Chevrolet brand helped deliver solid earnings for General Motors," said Dan Akerson, Chairman and CEO. "New products are starting to make a difference in South America, but Europe remains a work in progress. We'll continue to work on both revenue and cost opportunities until we have brought GM to competitive levels of profitability."

GM made, on average, $1,962 for each car produced in North America last quarter. By comparison, Ford Motor Company made $3,150 per car produced.

At the end of the week, General Motors Co. (GM) shares closed at $22.20; Ford Motor Company (F) closed the week at $2.20.


Investors Don't View Marathon as "Best in the Long Run" Following Earnings Report

Marathon Oil Corp (MRO) reported its first-quarter results this past week. The Houston-based energy company missed its earnings expectation.

Marathon reported quarterly revenue of $4.04 billion, yielding a profit of $417 million. Compared to the same period last year, Marathon's earnings fell 58%. On an earnings per share basis, the company's profit was $0.59 ($0.67 before adjustments). Analysts expected earnings of $0.87 per share.

"Marathon Oil had a solid quarter operationally with the Exploration and Production (E&P) segment delivering production available for sale at an average 371,000 barrels of oil equivalent per day (boed) [exceeding] projections," Marathon's Chairman, President and Chief Executive Officer, Clarence P. Cazalot Jr., said. "Our U.S. Lower 48 net sales volumes grew 12% over the fourth quarter of 2011, led by increases in the Texas Eagle Ford, North Dakota Bakken and Oklahoma Anadarko Woodford resource plays."

In June 2011, Marathon spun off its refining business into Marathon Petroleum Corp. (MPC). MPC's focus is on exploration of unconventional fuel sources such as oil shale.

Marathon Oil Corp. (MRO) closed the week at $26.75 per share, Marathon Petroleum Corp. (MPC) closed at $39.74 per share.

The Dow started the week at 13,228 and closed at 13,038. The NASDAQ started the week at 3,069 and finished at 2,956. The S&P 500 started the week at 1,403 and ended at 1,369.

Treasuries Stagnate in Anticipation of Monthly Job Numbers
Treasuries were little changed during much of last week in anticipation of the scheduled monthly jobs report released Friday.

Last month's jobs report saw a decline in payroll employment. Investors are closely watching whether the trend will continue or reverse course.

"Everything is really hinging on tomorrow's nonfarm-payrolls report," said Bank of the West's Paul Montaquila. "We might as well just go home until then-the inactivity and ultra-wait-and-see mode today shows everyone's really feeling the same thing."

According to the jobs report, released by the Bureau of Labor Statistics, the nation added 115,000 non-farm, payroll jobs in April. This was lower than the 163,000 jobs that were projected by analysts. Additionally, the unemployment rate fell to 8.1% not because of increased hiring but because 968,000 "discouraged workers" ended their job search and dropped out of the labor force altogether. All is not bad news; however, as the March jobs number was revised slightly upward to 154,000 new jobs.

The 10-year Treasury note yield finished the week at 1.88% while the 30-year Treasury note yield finished the week at 3.07%.

Fixed Mortgage Rates Reach Record Lows
On May 3, 2012, Freddie Mac released its latest Primary Mortgage Market Survey (PMMS). The PMMS reports that the average 30-year and 15-year fixed rate mortgages (FRM) reached all-time, record lows.

In reaching a record low, the 30-year FRM rate averaged 3.84% over the past week. Last week, the 30-year mortgage averaged 3.88% and last year at this time it averaged 4.71%.

Over the past week, the 15-year FRM averaged 3.07%, down from 3.12% the week prior. Last year at this time, the 15-year mortgage rate averaged 3.89%.

"Signs of slowing economic growth and inflation remaining subdued allowed yields on Treasury bonds to ease somewhat and brought most mortgage rates to new all-time record lows this week," stated Frank Nothaft, Freddie Mac's Vice President and Chief Economist. "Real Gross Domestic Product rose at an annualized rate of 2.2% in the first quarter of this year, down from the previous quarter of 3.0% and below the market consensus forecast of 2.5%. In addition, the 12-month growth in the core price index of personal consumption expenditures was 2.0% in March which matches the Federal Reserve's implied inflation target."

The money market finished this week at 0.50%. The 1-year CD finished at 0.70%.

Published May 4, 2012
Previous Articles
Apple iMpresses iNvestors with Earnings Report
Bank of America Reports Earnings
Despite Strong Revenue, J.P. Morgan's Profits Fall
Pep Boys Sputters with Latest Earnings Report